by
Sheila Shayon
Ahead of its April 19 release date, the HTC One is making its debut Friday in a series of branded entertainment videos for the "Facebook Phone," which features the fully-integratedFacebook Home app for a social experience like no other.
Seizing the growing value of branded entertainment, Turner Broadcasting and Funny Or Die have partnered with HTC on a short-form comedy sketch featuring James Van Der Beek (Dawson's Creek and Varsity Blues fame) to promote the HTC One across TBS, Adult Swim and truTV as well as Conan O'Brien's TeamCoco.com beginning the week of April 15.
A riff on The Bachelorette, Van Der Beek hosts a dating show featuring the HTC One and competing bachelor contestants—Smart Phone, Flip Phone, Rotary Phone and '90s Phone—all vying for a beautiful HTC One bachelorette.
"Amplifying creative like this across the range of the Turner portfolio gives HTC the reach and the audiences they are looking for as they launch the HTC One," said Ed Wise, SVP of Turner Branded Entertainment, in a press release.
Turner took a stake in 6-year-old comedy portal Funny Or Die—which is affiliated with Will Ferrell and boasts more than 19 million unique users monthly—in order to handle their ad sales, while Funny Or Die produces short-form content for Turner across linear, web, mobile and theatrical platforms. "Funny or Die has the same level of distribution penetration as, say, Conan O'Brien," Adweek notes.
"We've been doing branded entertainment for a long time but we didn't have the Turner portfolio," said Ed Wise, head of Turner Branded Entertainment. So has Funny or Die, whose Chris Bruss adds, "This is the first time it's the fully blown-out version of what this relationship with Turner can be. Nobody hates branded content or ads. They just don't like bad ones."
The content will also be seen on 8,000 movie screens nationwide in National CineMedia's FirstLook pre-show program from April 26 through May 23. "It perfectly matches the bold and playful execution of the HTC One phone, and is the ideal way to top off HTC's fully-integrated on-screen, on-site, online and mobile cinema experience," stated Cliff Marks, president sales and marketing with NCM Media Networks.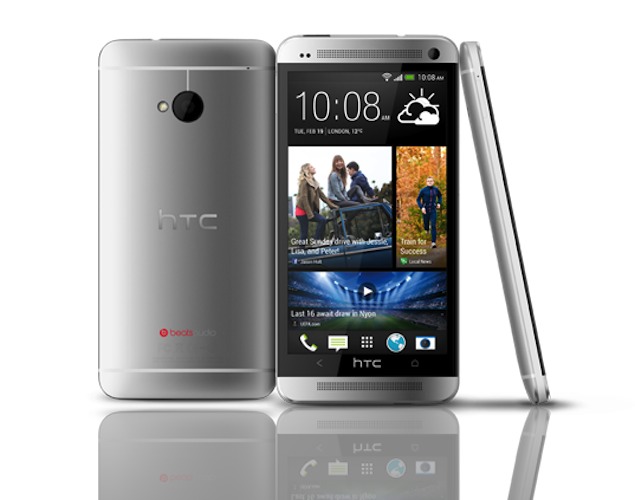 HTC, which is in the midst of a brand refresh, is hoping for broad success by reaching for the funny bone, especially as the HTC One has gotten mixed reviews so far. "I think the product is a couple years late," Caitlin Moyer, a marketing manager from Wisconsin told USA Today. "In the meantime, Apple has taken the world by storm and Facebook has become less popular with a younger demographic."
It's true that the mobile device is as important to HTC as it is to Facebook, as both companies fight to regain market share in competitive mobile and social environments. It isn't likely that HTC will surpass behemoths Samsung and Apple in the mobile race, but the company's partnership with AT&T could surely provide a bit of a pick-me-up to the mobile carrier if sales go well.
As for Facebook, the burgeoning social network has been losing ground, with users and advertisers, but the brand has continued to roll out new tools and improve the platform's interface, including a new News Feed and improved advertising portal. It's even borrowing Twitter's famed hashtag to cull better search results on the site.