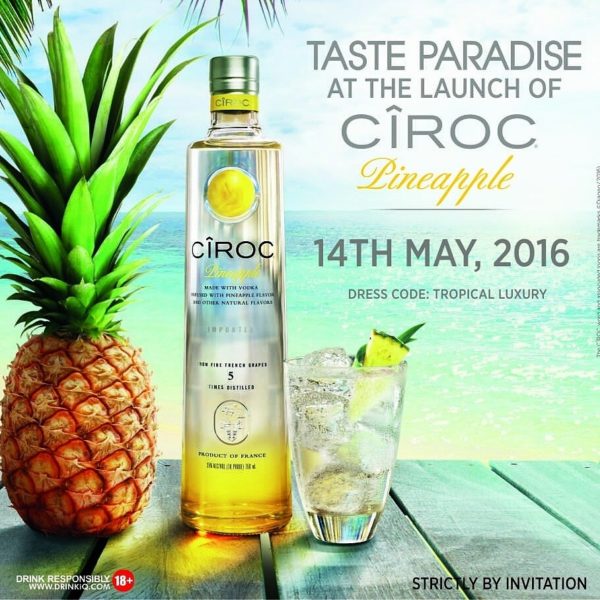 Following a series of Pre parties in Ibadan, Ilorin, Benin and Calabar, Ciroc Ultra-Premium vodka is now set to launch Ciroc Pineapple in Lagos. The event will take place on May 14th 2016.
This new flavour, Ciroc Pineapple, has gained substantial momentum in other countries of the world, making it the number one selling Ciroc variant in the world.
the liquid boasts a rich pineapple flavour with a touch of vanilla and a tropical finish.
According to the promoters of the brand, Ciroc Pineapple encourages fans of the brand to live in a summer state of mind and experience the luxury of the tropics with every sip.
Ciroc, the number one ultra-premium vodka in Nigeria from Diageo Brands Nigeria will be launching a new flavour of the Ciroc brand into the Nigerian market place