by
Sheila Shayon
Nescafé is turning 75 and promising even more gusto going forward. The grandfather of instant coffee, made by Nestlé, (the name is a portmanteau of the words Nestlé and café) it was introduced in Switzerland, April 1, 1938.
Now (as you can find out in Nestle's anniversary slideshow and Facebook celebration, among other festive touchpoints) more than 5,500 cups of Nescafé are consumed every second in variations catering to taste preferences around the world.
The brand is getting a big boost from the Chinese and Japanese markets and the imminent market availability of new Dolce Gusto systems for coffee pods and premium Nespresso machines. "Nescafe is a big brand with different faces," said CEO Paul Bulcke to Reuters. "Nescafe is growing very well in China, but also in Japan, which is an important market. For example in Asia, Nescafe 3-in-1 sticks with milk and sugar that are ready to be used, are very strong."
"Over the past 75 years it has evolved from a tin of coffee to a full portfolio of products and systems," commented Carsten Fredholm, Head of Nestlé's Beverage Strategic Business Unit. "Nescafe is present in over 180 countries and we are also highlighting its promise for future growth as it continues to lead the coffee beverage category."
Nescafé competes globally with products from Mondelez and DE Master Blenders 1753, and dominates coffee markets worldwide except in the U.S., with sales of more than $10.64 billion in 2012.
"Being a 75-year old brand, it is unsexy to talk about Nescafe instant/soluble in the new world of 'baristas' and single-serve coffee machines," said Jefferies analyst Alex Howson to Reuters. "However, these sexier trends are decidedly mature-market phenomenons and are unlikely to be material in emerging markets for some time."
Interbrand ranked Nescafé no. 35 in 2012 Best Global Brands report, estimating its brand value at $11 billion, ahead of Starbucks at $4 billion.
Nescafé is also expanding in the "out-of-home" professional market with brands like Alegria and Milano driving double-digit growth in 2012 for Nestle beverage systems in cafes and restaurants.
The world's first 'soluble coffee,' initially invented to aid Brazil's coffee surplus with a longer-shelf-life product than fresh ground beans, spread quickly amongst U.S. soldiers during World War II.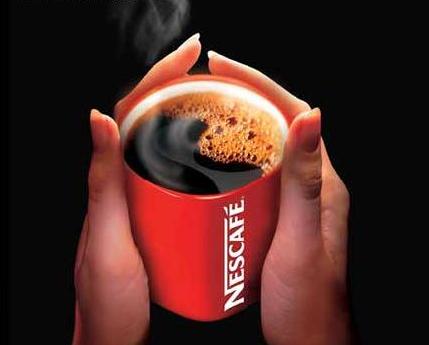 Although Nescafé launched in China about 20 years ago, Chinese per capita consumption is three cups per year versus 451 in the U.S. Today Nestlé announced construction of new facilities in partnership with the local government in Pu'er, Yunnan province, for a Nescafé Coffee Centre, the largest of its kind in China, to provide training to 5,000 farmers, agronomists and coffee business professionals.
"We have worked with farmers and the local authorities in Yunnan province for 25 years to develop the region into a world-class coffee growing district," said Heiko Schipper, Managing Director of Nestlé's Food and Beverage Division in the Greater China region.
"Over that time, our agronomists have provided more than 8,500 farmers with free agricultural assistance and training in improved growing techniques…People in China originally began drinking coffee simply as a 'pick-me-up.' Today, more and more Chinese consumers are regarding coffee as a social drink."
Nestle has made significant commitment to sustainability across its supply chain as part of theNescafe Plan, including buying more than180,000 tons of sustainable coffee sourced from about 170,000 farmers by 2015.
When Henri Nestlé, a German pharmacist, launched his Farine lactée, a combination of cow's milk, wheat flour and sugar in Vevey, Switzerland, 75 years ago, he saved the life of a neighbor's child. Today, with 468 factories in 180 countries, 330,000 employees, and a portfolio of more than 2,000 global and local brands, Nescafé is poised for another 75 years…with gusto