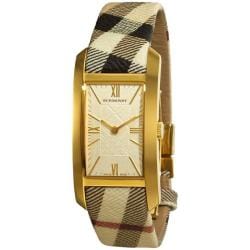 "Burberry" is an iconic global luxury brand from Britain, said Perveneckas.
At the moment, "Burberry" may be considered one of the fastest-growing luxury brands in the world. The Baltic countries is an ideal place for the opening of new "Burberry" stores, said Perveneckas.
The first "Burberry" stores in Vilnius, Riga and Tallinn, one store in each city, will be opened in the second half of this year. Traditionally, the stores will be located in exclusive areas of these cities' commercial centers, wriets LETA.
In Riga, the "Burberry" store will be located on Elizabetes Street, said Perveneckas, noting though that information about the size of the store, the necessary investments, the location of the store and products it offers will be released shortly before the opening.
Perveneckas believes that now is the right time for opening a "Burberry" store in Riga, even though Latvia is still suffering the consequences of the economic crisis.
The Latvian capital is a cosmopolitan, dynamic city with the largest population in the Baltics. It is only natural that most brands consider the city an excellent place for launching their business and further expansion in the Baltic market. The past couple years has been a hard time for the entire Europe, furthermore, the economic crisis is still a reality in many countries of the so-called "old Europe", said Perveneckas.
2009 and 2010 were the hardest years for the Baltic region: retail trade volumes plummeted, part of stores was closed and many retailers had to revise their strategies, informs Perveneckas.
There already were positive signals last year. Turnover began to increase, and customers had also become much more positive. This is also confirmed by "Eurostat" data on retail trade, according to which the Baltic countries are among the growth leaders now, emphasizes Perveneckas.
Apranga group turnover in the Baltic countries totaled EUR 124.3 million (including value-added tax) last year, a 13.1% increase on 2010.
Apranga group is made up of 17 companies; the group runs 122 stores in the Baltic countries – 78 in Lithuania, 33 in Latvia and 11 in Estonia. The group employs 1,300 people.
In Latvia, Apranga group runs stores under such brands as "Emprio Armani", "Hugo Boss", "Nude", "Massimo Dutti", "Zara", "City", "Bershka", "Pull and Bear", Apranga, "Promod", "s.Oliver", "Moskito", "Stradivarius", "Mango" and "Mexx".
Luxury fashion house "Burberry" was established in Great Britain in 1856, it manufactures clothing, fragrance and fashion accessories.
The company has a total of 475 stores, including 56 franchise stores, in 48 countries. In the first half of 2011, "Burberry" posted a profit of EUR 137 million.